14k Flat Back Triple Diamond Stud

—
Regular price

$0

Sale price

$185
Hypoallergenic always. No nickel, no brass, no zinc.

Spend $150, get FREE shipping
Details
Three is not a crowd, it's a party! Have yourself an ear party with our 14k Gold Flat Back Triple Diamond Stud meant to be worn 24/7 so you can party all night long!
Materials: 14k yellow or white gold post and front, stainless steel pin
Front: Genuine Diamond Details: Three 0.039CT
Dimensions: 5.7mm x 2.8mm
Post: 8mm (5/16") or 6mm (¼") long, 19 gauge
Why Rowan flat backs?
Our signature posts have been carefully designed in-house in partnership with our nurses to be safer and cleaner than old-school earring backs. ​​The minimal disc back is perfectly proportioned for 24/7 comfort, easy care, and increased airflow.
How to wear flat backs:
Step 1: Insert the post from the back of your ear.
Step 2: Slide the slightly bent front pin into the post. Press firmly to close.
Step 3: Tug lightly from both ends to ensure the fit is secure. 
To remove, twist, and pull.
If the pin is not secure, remove the post from your ear to use as the bending tool. Put the pin into the post ½ way and bend slightly to increase tension.  Check the tension by pushing the front all the way into the post and then removing it.
How to choose the right post length:
We offer two lengths: 6mm (¼") and 8mm (5/16"). The right length post for your piercings is critical in avoiding any irritation or friction bumps. For most healed piercings (piercings anywhere from 6-12 months established or more), a 6mm post will fit anywhere on the ear comfortably. In some cases, earlobes may be thicker and require a longer post. Our 8mm post would work best in this case. If you have a tragus piercing, or if you have any cartilage piercing that swells, an 8mm may also be the right size for you.
Materials
14k Yellow Gold
Hypoallergenic
Complete the look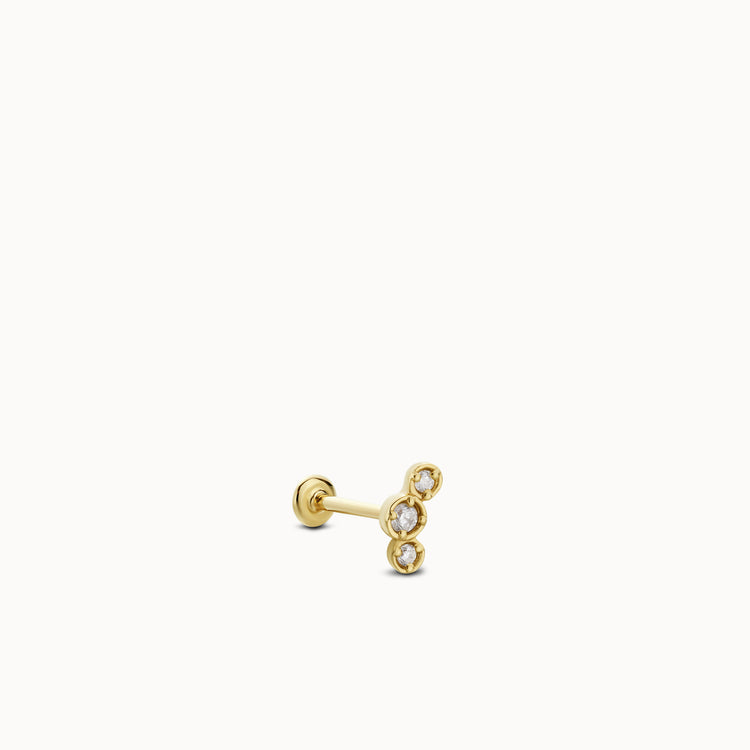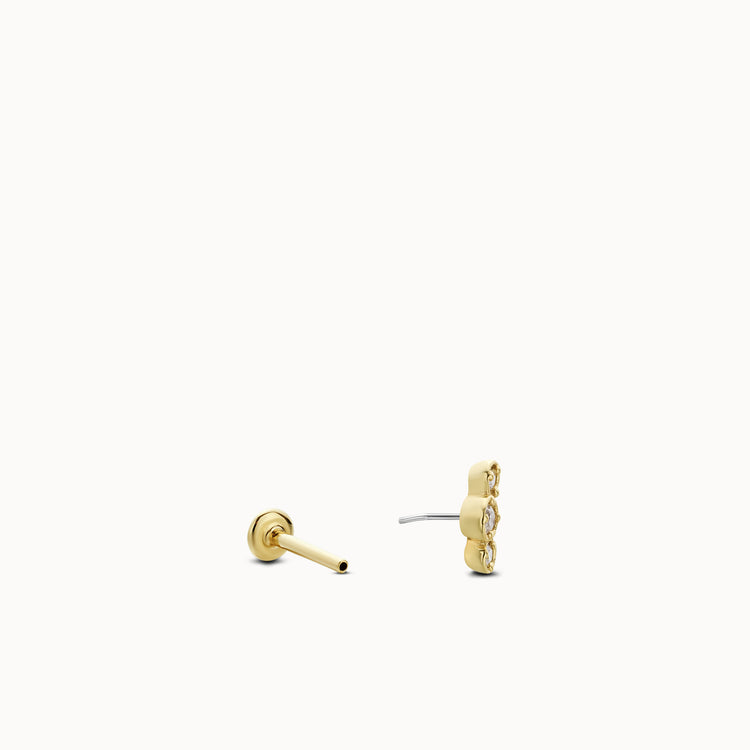 What customers are saying