Why Ear Piercing with a Medical Professional is an Easy Decision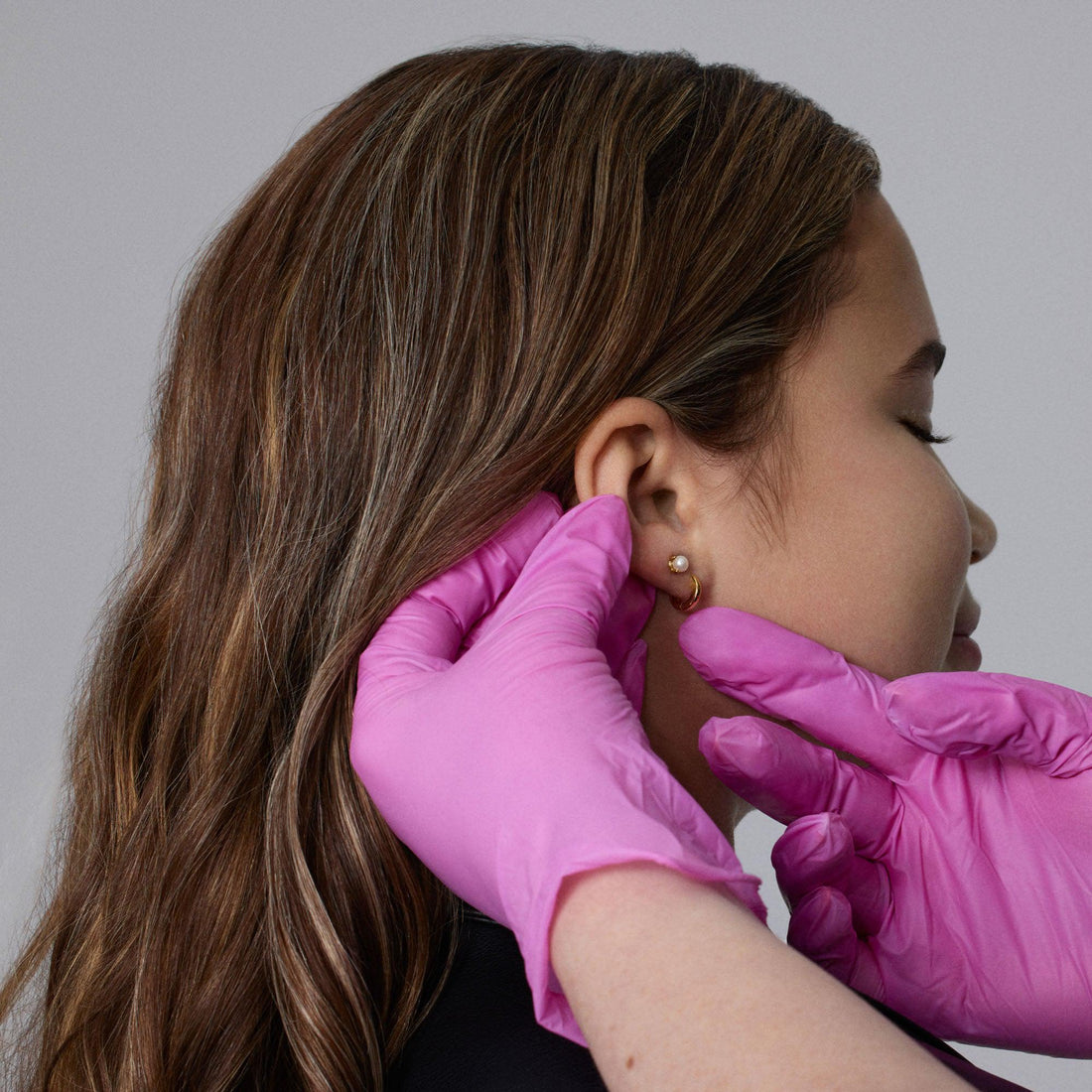 During a pandemic, many people are missing things that they could easily do before, including ear piercing. Many people, families included, have appreciated the availability of ear piercing at home! Rowan offers professional ear piercing from the comfort of your home and always with a medical professional!
Medical Ear Piercing at home... Is that really safe?
Honestly, it's an excellent option when considering safety! Your home has the "germs" that your body is already used to. During a pandemic, many people, especially families with little ones, are concerned about outside exposure to pathogens. Scheduling an ear piercing at home allows you to feel more comfortable and minimize the potential exposure to outside pathogens. Rowan nurses are knowledgeable in infection prevention and make ear piercing with a medical professional an easy decision. Even if you choose our studio or Target piercing options, rest assured that Rowan nurses are always committed to your safety.
What's different about piercing with Rowan?
As a Rowan nurse, this is a question I get asked quite often. Many people want to know why should they choose Rowan's ear piercing service, as opposed to a mall kiosk or other available service. Rowan nurses offer more than just an ear piercing service. We are nurses and understand the concept of sterility, PPE, and wound healing. Rowan nurses wear masks to all appointments, can complete piercings outside (weather permitting), and check our temperatures prior to our appointments. Rowan nurses are committed to providing you with a safe and celebratory medical ear piercing experience!
How do you maintain sterility?
As nurses, we understand the importance of sterilization and infection prevention, especially as it relates to medical ear piercing. Infection prevention is something we learned through our coursework and practice regularly in various clinical settings. When completing your medical ear piercing, we wear the appropriate equipment (masks and gloves), sanitize our hands often, clean our device before and after piercing, clean the ear with alcohol before marking and again right before piercing, and we only use sterile earrings! This is what we do in our clinical settings, so it is second nature to us.
Safety First, Style Always.
Rowan nurses prioritize your safety and the safety of your children. It's our job. As nurses, we understand the appropriate measures to prevent infection, especially as it relates to medical ear piercing. Rowan nurses are experts at calming fears and reducing anxieties, especially with the littlest ears. Additionally, we are always available through our nurse hotline for any piercing or aftercare questions or concerns! Our commitment to our medical patients is the same commitment we provide to our clients because you deserve it! It's one of the many benefits of choosing Rowan's medical ear piercing service!
Okay I am sold! Where can I find a medical ear piercing near me!?
Where can I schedule my medical ear piercing? Depending on your location, Rowan has various options for our professional ear piercing service. Rowan offers in-home medical ear piercing throughout CA, RI, VA, NJ, NY, CT, PA, TX, and MN! In addition to the in-home option, you can book an appointment at our New York piercing studio or at Target in Kansas City, MO! Rest assured, the medical ear-piercing experience isn't lessened by choosing the store options. Our nurses are always committed to providing you with a quality medical ear piercing experience that celebrates ear piercing as a milestone!