Have you H(ear)d the News? The Rowan Clinical Piercing Standard is Making Waves in the New York Times
Redefining the Industry Standard, Rowan Sets a New Benchmark for Safe and Secure Ear Piercings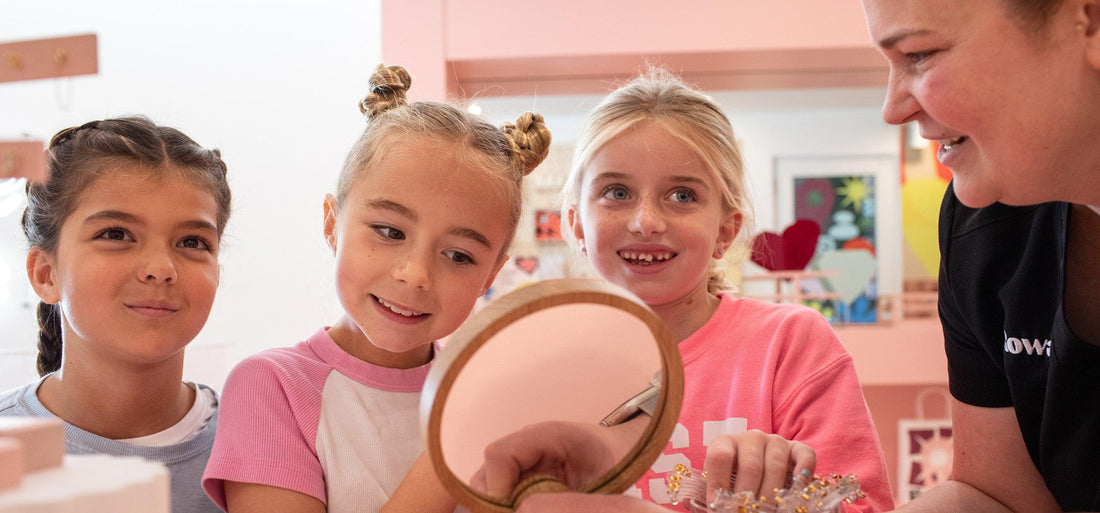 When seeking an ear piercing, choosing a safe and reputable establishment is imperative. With many options available, determining the ideal choice can be a daunting task.  From infections to allergies, many considerations go into getting an ear piercing.   In a recent article from the New York Times, Rowan is recognized as a brand that prioritizes the safety and well-being of our guests by providing ear piercings by licensed nurses with hypoallergenic and nickel-free jewelry.  
Louisa Schneider, the visionary Founder and CEO of Rowan, proudly unveils the remarkable success of the Rowan Clinical Piercing Standard supported by data.  Schneider shares, "Data from 7,155 piercings shows our rate of adverse outcomes being less than 1 percent — defined as customers experiencing infection, embedded jewelry, allergic reaction or any other reason that may cause them to lose the piercing."  This remarkable achievement firmly sets Rowan apart from the industry standard, where adverse piercing outcomes are unfortunately expected to occur in approximately 30% of cases.  
Beyond the use of hypoallergenic and nickel-free jewelry, the article shines a spotlight on what makes Rowan the safest option for ear piercing:
The company offers a hygienic piercing process, created with the help of an advisory board of medical professionals, including doctors, and executed by registered nurses trained in the procedure. And, 'at Rowan,' Ms. Schneider said, 'we pierce with a longer post to allow for airflow and swelling; posts that are too short can get infected.'"
As the article explores different brands and materials, it underlines the importance of avoiding nickel, which is a common allergen. Schneider affirms Rowan's commitment, explaining, "We use medical grade stainless steel, titanium, 14-karat gold, and hypoallergenic sterling silver." Rowan's earrings are designed to be nickel- and brass-free, ensuring a safe and comfortable experience for those with metal allergies.
The inclusion of Rowan's Clinical Piercing Standard in The New York Times is a testament to the company's dedication to elevating industry standards and providing a safe haven for those seeking ear piercings. By focusing on precision, hygiene, and customer well-being, Rowan continues to make significant strides in transforming the ear-piercing landscape.
To experience the unparalleled safety and professionalism offered by Rowan, book your ear piercing appointment today. Visit heyrowan.com to find a Rowan studio near you and secure a spot with one of our highly trained and licensed nurses.
To read the full article and gain more insights into the importance of hypoallergenic jewelry and safe piercing, visit The New York Times article linked here.