Best Graduation Gift Ideas.
Gifts that they'll absolutely love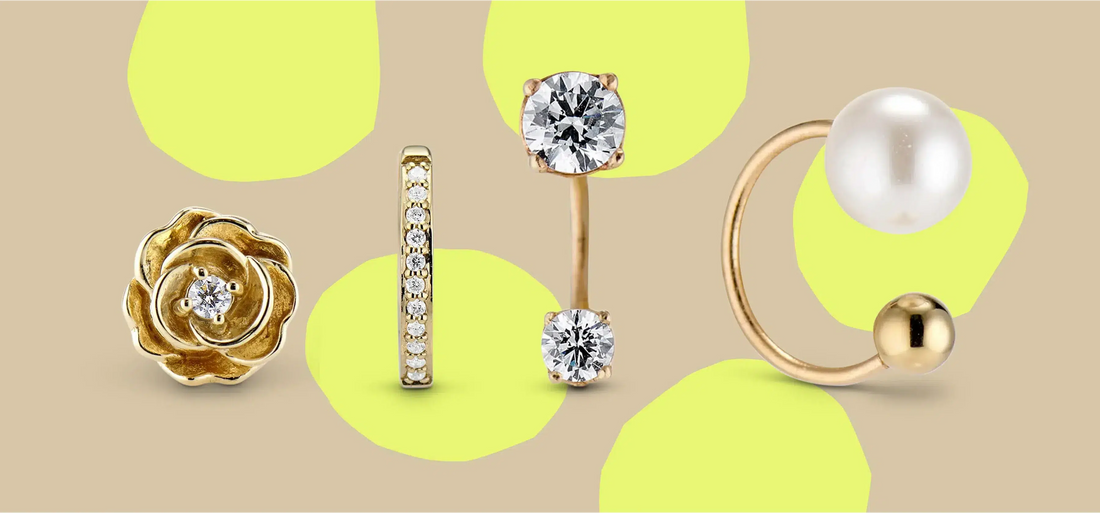 For all graduates—be it elementary, middle, high school or college—it feels like one chapter has ended and another one has just begun. There's excitement but also sadness and frankly some nerves. Talk about mixed feelings! We relate. 
It is one of life's important milestones that should be celebrated with extreme enthusiasm and you know us, we love a good party.
And the thing that comes with parties—well at least the good ones—GIFTS, of course.
Now, birthdays are easy, and Christmas basically comes with a list, but Graduation? That's a tricky one. But have no fear because we are here. And we have something for all age groups, something that marks their milestone and feels super celebratory. Creating memorable moments for ALL is kind of our jam, you know. Keep scrolling for our gift ideas by age groups.
Perfect Elementary School Graduation Gift.
A subscription of surprises is THE perfect gift for an Elementary school graduate.

Imagine a gift that they will open every month. You gift it once but it makes them happy for a long time after that. That's the power of our monthly Rowan Gift Subscription.
For $29 per month we will ship a package to your favorite Elementary School graduate, that includes—

a pair of premium quality, beautifully designed, swoon worthy, hypoallergenic earrings. (What does hypoallergenic mean? It means made from premium metals only, no nickel, no brass, no zinc. No allergic reactions for those sensitive ears. You'll be happy to know all our products are hypoallergenic.)


A unique accessory which becomes a keepsake for your favorite kid.


An affirmation card that inspires them. Our affirmation cards have been known to be taped on many mirrors of our tiny but mighty customers.


And a sticker of the month that is so cute that you'll find it stuck to their laptops or journals for ages.
This is a gift they'll enjoy for a very long time. And they will think about you every time they open their gifts. In fact we'd keep our calendars cleared for the days that the package is delivered, they will want to show you what they received. 
Consider the Rowan Monthly Subscription god-sent. Subscribe here.
Perfect Middle School Graduation Gift.
One small change in looks but one big change in attitude.
Usually piercings are considered reckless, which we can understand. Given that piercings usually don't have a positive connotation. How could they when the options are so limited and someone always has at least one bad piercing story. But all that has changed. 
Every piercing at Rowan is performed by a licensed Nurse. Because ear piercings are essentially medical procedures, and Nurses are experts when it comes to skin situations. Piercings by Rowan are so safe that even moms recommend them. In fact, they encourage them.
Give your perfect Middle School graduate the gift they'll cherish forever. A fun, safe, and celebratory ear piercing experience at Rowan. Safety is standard here and fun just comes with the territory. We pierce all ages and we offer piercing with both needles and a hand pressurized device. Learn more about our piercing methodologies here.
Our piercing jewelry:
We only use pre-sterilized 14k gold or stainless steel, and titanium earrings for piercings. This is incredibly important for a safe and happy healing process. Metal allergies can occur at any age, which is why all our earrings are hypoallergenic, which means: No allergic reactions, no green ears, no irritation.
Aftercare, not afterthought:
Our Nurses recommend a special aftercare solution so you can heal properly. Our customers also have access to our Nurse hotline for any questions or concerns. 
Perfect High School And College Graduation Gift.
The best kind of gift is when it's a forever kind of keepsake.
For your favorite High School and College graduates we highly recommend 14K Gold earrings. We have earrings for everyone in all the styles you can possibly imagine. From Studs to Hoops and Huggies—we've got them all. Check out our range of 14K Gold earrings.
And if you wish to make their graduation milestone extra special you may take your gift giving to a whole new level by getting them diamonds! Yes, we have them too.
Oh and all our gems are ethically sourced and all our earrings are hypoallergenic, always. You can also start shopping diamonds here. 
Anyway, all this to say that you may know someone who is celebrating one of life's amazing milestones this spring. And every milestone is worth celebrating. Sometimes with a piercing and sometimes with a new pair of earrings. At Rowan, we believe in celebrating all milestones, big and small. So it's our promise to you that you'll always find something here for every milestone in your life.